Michael D. Ciliberti, MD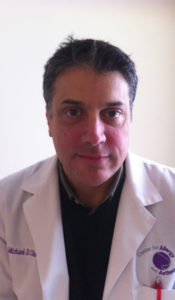 Dr. Ciliberti graduated from New York Medical College. He completed his internship in internal medicine at Beth Israel Hospital, NYC and residency at Stamford Hospital, Stamford, CT. He completed his adult allergy/immunology fellowship at the University of Pennsylvania. He is on staff at Lehigh Valley Hospital and St. Luke's Hospital and is a member of several national and state medical societies. He is also an accomplished musician and enjoys playing golf, reading and cooking.
Kathleen Ververeli, MD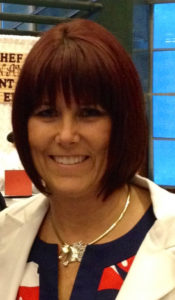 Dr. Kathleen Ververeli is board-certified in both allergy/clinical immunology as well as pediatrics. She earned her medical degree from Jefferson Medical College of the Thomas Jefferson University and then completed a three-year residency in Pediatrics at Thomas Jefferson University Hospital. Following this she did a fellowship in Allergy/Clinical Immunology also at TJUH. Dr. Ververeli has been in active clinical practice for almost 20 years caring for both children and adults with a range of allergic and immunologic disorders. She has also served on faculty for the Allergy/Clinical Immunology fellowship program at the Hershey Medical Center of the Penn State University Hospital and conducted clinical research at the Allergy and Asthma Consultants. Dr. Ververeli actively participates in community and school education programs as well as pediatric resident education. She is an avid equestrian and competes alongside her children at multiple competitions all over the country. Dr. Ververeli is very family oriented and uses this ideal to treat her patients with respect and empathy. Her main clinical interests are pediatric asthma and food allergy.
Schweta Arakali, MD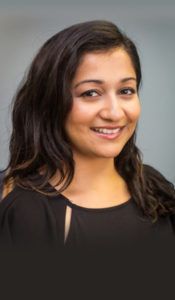 Dr. Arakali is a recent graduate of the Allergy Immunology Fellowship Program at the University of Pittsburgh Medical Center and Children's Hospital of Pittsburgh and Rutgers-RWJMS Internal Medicine Residency Program. She earned her medical degree
at Jefferson Medical College, now known as Sydney Kimmel Medical College. She sees both adult and pediatric patients for the evaluation, treatment and management of allergic and non-allergic asthma, nasal and ocular allergies, exercise induced asthma, sinusitis, food allergies, pet allergies, allergic skin conditions such as contact dermatitis, eczema, urticaria (hives), angioedema, stinging insect allergy, drug induced allergy, and immunodeficiencies.
Her primary focus of study during fellowship was in the area of tree nut food allergies, and food allergies in South Asians. She has presented her work at both major national conferences of the AAAAI and ACAAI. She is the first author of a peer-reviewed food allergy publication which appeared in the Annals of Allergy and Asthma, Allergy.
She grew up in Upper Macungie, and is excited to be back working in her hometown. She enjoys spending her free time with her family, husband and miniature poodle Elsa.
Katie M. Armstrong, MSN CPNP-PC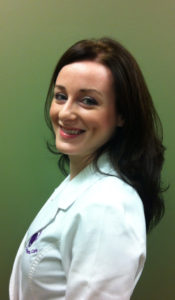 Katie joined our practice in 2009. She completed both her undergraduate and graduate studies at Gwynedd Mercy University, where she graduated at the top of her class Summa cum Laude. Prior to becoming a nurse practitioner, Katie worked as a registered nurse in the Operating Room at St. Christopher's Hospital for Children and in the Neonatal Intensive Care Unit at The Children's Hospital of Philadelphia. She is certified by the Pediatric Nursing Certification Board as a Primary Care Pediatric Nurse Practitioner, is a fellow of the National Association of Pediatric Nurse Practitioners and a member of the Pennsylvania Allergy and Asthma Association and Sigma Theta Tau International Honor Society of Nurses. Katie treats children for allergic rhinitis, asthma, atopic dermatitis and both IgE-mediated and cell-mediated food allergies. She has a particular interest in Food Protein Induced Enterocolitis (FPIES) and Eosinophilic Esophagitis (EoE). She has a passion for holistic healthcare and integrates natural approaches to care whenever possible. Outside of work she enjoys yoga, Zumba, organic gardening, studying aromatherapy and homeopathy, and spending time with her husband and children.
Anecia Mary Carter MSN NNP FNP-c Anecia Carter started her nursing career in Pediatrics 25 years ago. She earned her Masters Degree in Nursing – Family Nurse Practitioner from DeSales University, where she graduated with honors in 2002. She also earned her Neonatal Nurse Practitioner degree with high honors from University of South Alabama in 2004. Anecia serves on the Board of Directors for the Florida Association of Neonatal Nurse Practitioners (FANNP) as both Secretary and Conference Planning Committee team member. Her professional associations include the Academy of Nurse Practitioners, National Association of Neonatal Nurses, and FANNP.
In her spare time, Anecia enjoys training for and competing in triathlons, traveling, and most importantly, spending time with her family. She also volunteers her time and abilities as a medical provider for Camp PALS, a camp for children with Trisomy 21 / Down Syndrome.
Samantha Schmell RDN, LDN, RYT Samantha joined the practice in April of 2016. She completed both her bachelor's degree and dietetic internship at Cedar Crest College. During her undergraduate education, she completed her didactic research seminar with a focus on food allergy and oral immunotherapy. In 2017, Samantha served as a guest speaker on pediatric food allergies for the Cedar Crest College graduate nutrition course. Her areas of clinical interest include: food allergies, FPIES, and EoE. She is an active member of several organizations including: Dietitians in Integrative and Functional Medicine, The Center for Mindful Eating, Yoga Alliance, and several state and local beekeeping associations. Samantha is passionate about the use of food as medicine and offers an integrative approach in her nutrition counseling. Outside of the practice, she teaches regular yoga classes and wellness workshops. Samantha is deeply passionate about engaging the community to spread nutrition education, deepen agricultural awareness, and ignite spiritual empowerment for all.